PROTECTED DESIGNATION OF ORIGIN
SIERRA MÁGINA
The Protected Designation of Origin Sierra Mágina has been established by the European Union in 1999. It is one of only three PDOs in the region of Jaén in Andalusia, the heart of global olive's farming. (Learn more about PDO Sierra Mágina : www.sierramagina.org)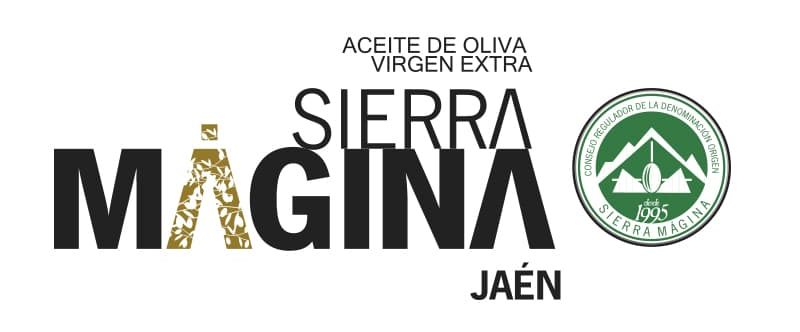 ---
OUR FEATURES :
The Region :
The region of Sierra Mágina is located in the central-southern part of the province of Jaén in Andalucia, Spain. The Sierra Mágina park is located on the Mágina mountain range, which it was named after. It has approximately 60,000 hectares of olive fields, with an average elevation gain of more than 15%, and a balanced proportion of olive trees on dry and irrigated fields.
The Olive Variety :
We exclusively use the Picual Olive variety. In recent years, with the early harvest starting in October, and the advance in milling techniques, Picual Extra Virgin Oils have been winning more and more national as well as international Oil Tasting Awards. The oil obtained from Picual olives has great stability and excellent preservation. Its color ranges from dark green to yellow depending on the maturity of the olives during the harvest. It is a fruity oil, with a slight bitterness and medium intensity.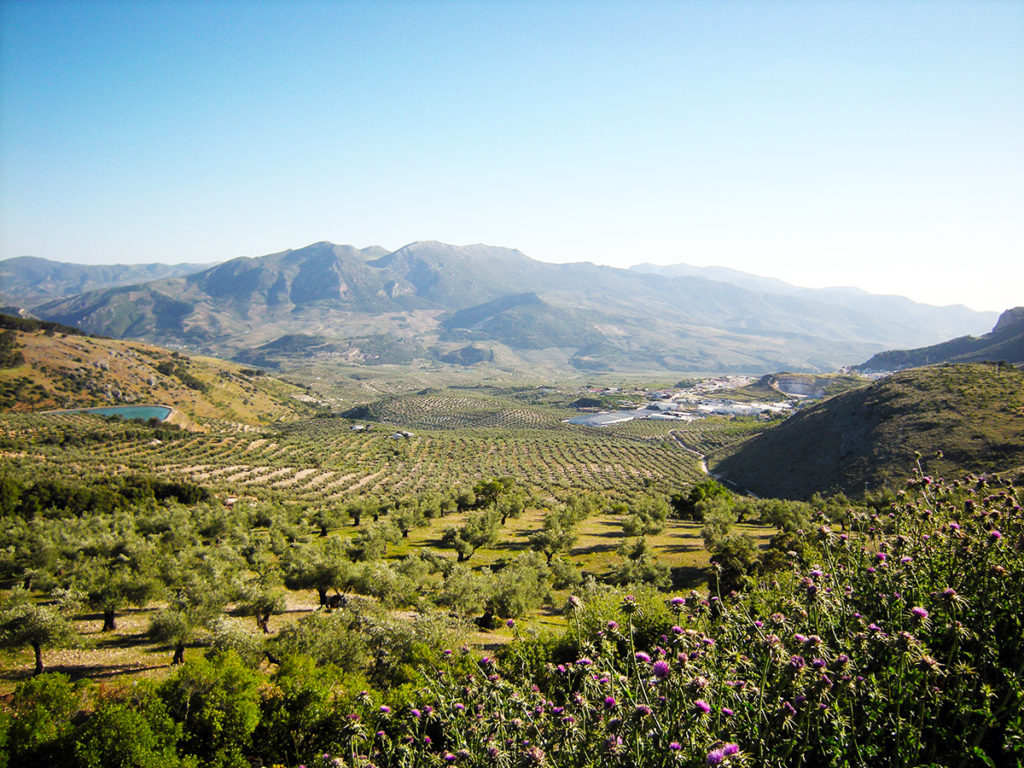 The Production :
Due to the steep terrain of the Sierra, the productivity of these olive fields is low and makes it difficult to compete with the big industrial olive farms located on the flat country side. With a higher cost of harvesting we decided to focus our work toward extremely high-quality standards. These Standards allows us to produce an Extra Virgin Olive Oil of excellent quality, and permits us to remain an active supporter of the local economic tissue.
---
The PDO SIERRA MÁGINA is managed by a Regulation Councel who verifies the origin and quality of the Certified Extra Virgin Olive Oil, promotes protected Olive Oil and regulates the use of the Sierra Mágina brand.