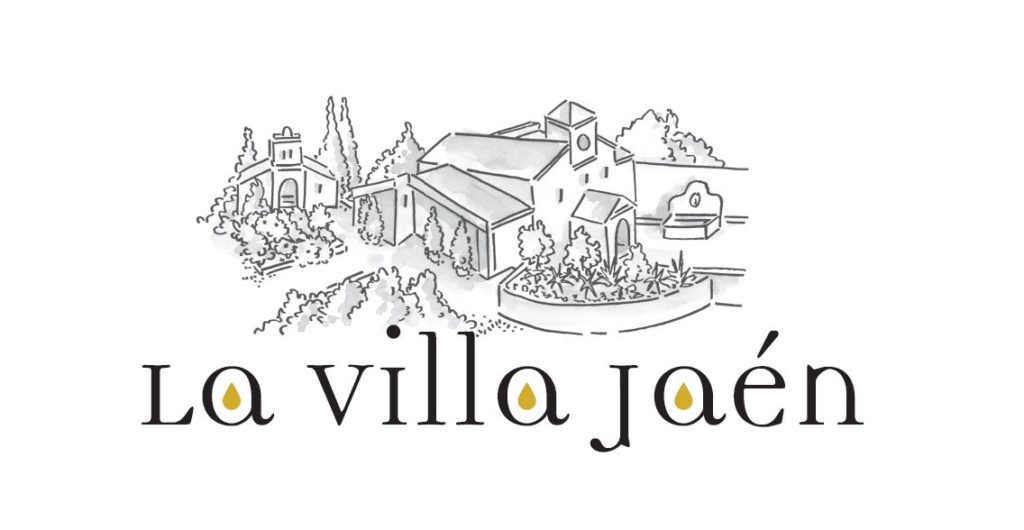 We believe in high quality products and in the importance of preservation and conservation of the environment. We work every day hand in hand with the Trujal de Mágina and Nuestra Señora de la Paz cooperatives, as well as the Regulation Council of the PDO Sierra Mágina and the Andalusian Committee of Organic Agriculture (CAAE) to offer you the highest quality Extra Virgin Olive Oil that respect the nature and the ecosystems of Andalusia.

Every step of our production is located in the heart of the Regional Natural Park of Sierra Mágina. From the harvest, to the bottling, including pressing and labeling, we work locally which allows us to minimize our Carbon Footprint.
TASTING OUR OLIVE OIL, YOU WILL FEEL OUR DEEP LOVE FOR HARD WORK, HIGH QUALITY AND LOCAL PRODUCTION.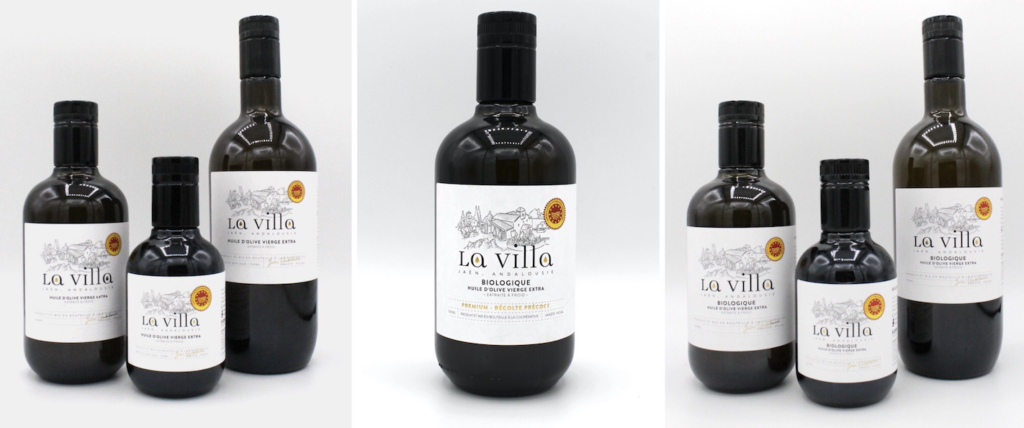 Entitled with the Sierra Mágina Protected Designation of Origin, Located in the heart of the world's finest olive oil production area (20% of the world's total production), in a place with great biological wildlife and producing olive oils of incomparable quality, La Villa is committed to consumers, through daily innovations and true commitment, to offer them an Extra Virgin Olive Oil of superior quality.
OLIVE OIL IS THE FOUNDATION OF THE UNESCO AWARDED MEDITERRANEAN DIET.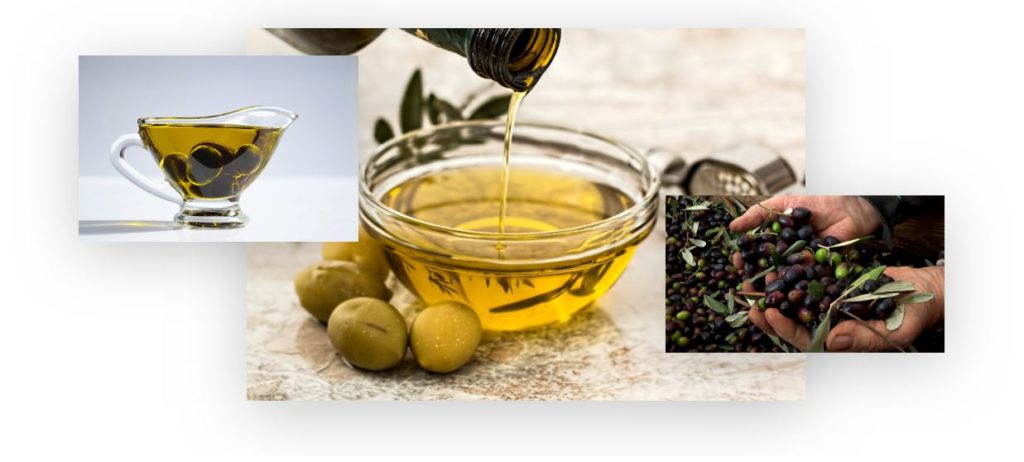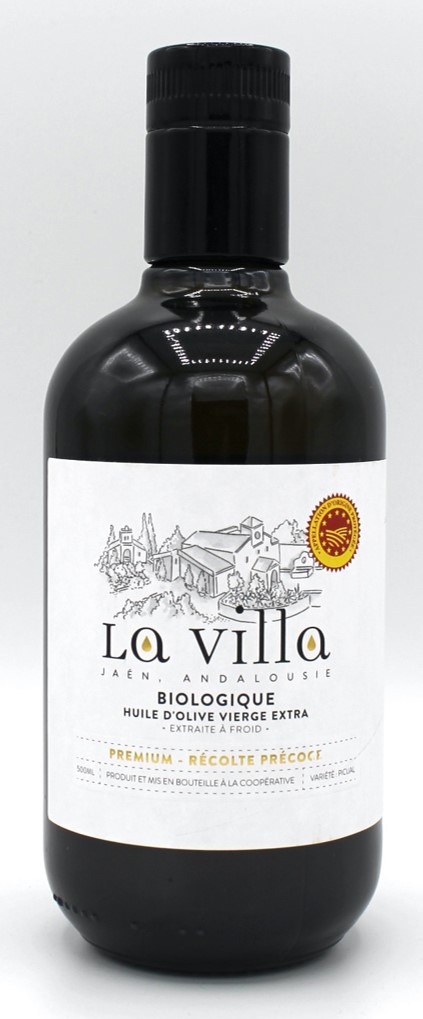 Premium Organic Extra Virgin Olive Oil
Olive oil still green, known in ancient Rome as Omphacine.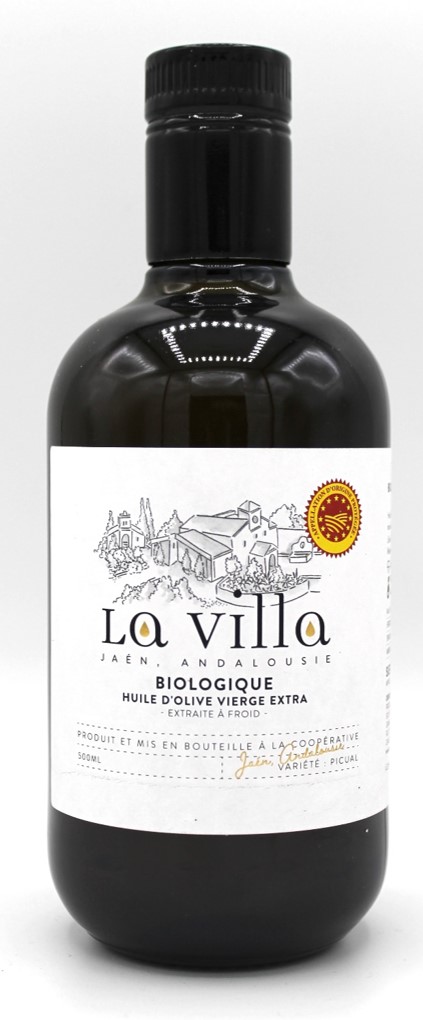 Organic Extra Virgin Olive Oil
Organic olive oil of superior category obtained directly from olives and only by mechanical processes.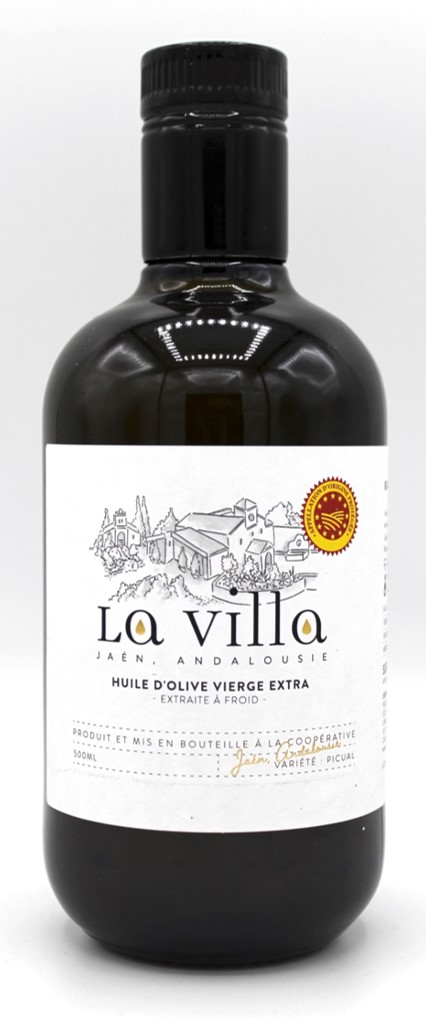 Extra virgin olive oil
Virgin Extra Virgin Olive Oil is one of the main components of the Mediterranean Diet, listed as Intangible Cultural Heritage by UNESCO.